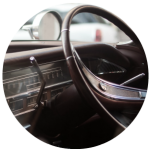 It is rare for any business not to experience a rough ride now and then; any business that is continually striving will face times of change, transition, market re-focus or major corporate actions such as mergers or buyouts.
Change management can be a difficult and complex process – involving not just logistical solutions, but emotional and motivational factors too. It is unwise to underestimate the impact change can have on team members – it can be immensely stressful for staff, which puts a tremendous strain on a business.
Coupled with the strategic and logistical challenges faced by businesses at these times is the fact that time is usually of the essence – so it is often preferable to pull in an interim manager with a proven track record, than to burden members of the existing team with the task. There are many benefits to bringing in a short-term interim manager, and we at shoodan.com have many years of experience interim management projects.
So, what are the benefits to clients considering hiring an interim manager to take the strain?
Immediacy. Managing change or crisis requires the recruitment of high calibre professionals, whose notice periods could be anything up to a year; and with the headhunting and contract negotiation process your business could face unthinkable delays in dealing with its problems. We can be deployed quickly, in place in a matter of mere days, weeks or months.
Rapid deployment. Our experience and expertise means we respond rapidly to your unique situation, identifying and completing assignments speedily, and quickly pinpointing the implications for staff and departmental roles,
Decision-Making. Our expertise at change, crisis and transition management means we bring a purposeful but calm decision-making ethos – working not just at the senior level (where our authority and credibility mean we have the power to effect change) but also with staff at junior levels, where it is not just potential changes in process or company structure that will affect them, but where communication of the new vision of the company is critical.
Objectivity. As your interim manager, we are not held down by the history, problems, or burdens of the business – uninhibited by what could be entrenched company politics or culture, we bring a fresh professional perspective to your issues, and can apply successful business tactics based on proven strategies.
Stewardship. CEO's of businesses undergoing rapid change or crisis have a credible concern that an interim manager will just sweep in, make changes, then disappear into the night. In fact, the opposite is true – we hold ourselves highly accountable for the success of the strategies we deliver, and we ensure results are specific and measurable, managing the business or project entirely, to everyone's satisfaction.
Guarantee. As consultants, we at Shoodan know that our success working with you is critical to our own futures – we have a stake in ensuring we deliver for you because our work relies on testimonials and endorsements from you. So you can rest assured that we are motivated only to do the best job we can for you
Return on investment. We are not there just to 'fix' your problems – our expertise and professional experiences means we bring fresh insight to your staff of new ways to deliver solutions, assess opportunities, manage processes or minimise risks – we not only steer you through tricky terrain, we give you a better means to drive your business forward in the long run.