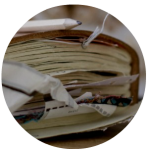 It is widely accepted that selling new products and/or services to your existing accounts is far easier than going and finding new accounts. Not only will this safeguard your recurring income, it gives you the opportunity to sell more to your current customers.Even better, great customer service kindles word of mouth referrals.
Some reports suggest that the cost of securing a new customer is as much as 22 times greater than selling to an established client. However, whatever the number, the bottom line is that once you have a customer or client, it is very important to retain them – but that is easier said than done.
So, you know that effective key account management is critical to any business, but what exactly is effective key account management?
At shoodan.com, we have a depth of experience both in engineering great customer service directly, whether to end users or B2B clients, and in delivering skills to account management teams. For example, we can show you how to:
Identify your most lucrative accounts
Improve your client service levels
Delight your customers/clients
Effectively manage the day to day Customer Service operations
Use your current relationships to up-sell/cross-sell other products and services
Increase penetration into other parts of your customers' businesses and become even more important to them
Prevent clients leaving you
Work in partnership with your customers, so that you become a trusted advisor, rather than just a supplier
Use your customer relationships to drive new products, services and brands from your business
Not only will you begin to see improved sales results, but you will have a key accounts managment team with new and invaluable skills, as well as the seeds of a growing reputation in your industry.