How do you know just how good your Sales team really is?
How does it compare to other Sales teams within your business?
Better still, how does it compare to best practice?
Shoodan has developed a Sales Capability & Benchmarking Model that can answer all of these questions and more. We look at 27 separate measures to gain a detailed understanding of how your Sales team(s) performs; we identify areas of strength and areas where performance can be improved.
Best of all, our Model can be used on an on-going basis to track your Sales Capability, provide opportunites for improvement and ultimately, deliver an action plan to help your Sales team(s) move up to the next level of performance.
Our model is based on the well proven Capability Maturity Model devised by Carnegie Mellon University in the 80's. As such, the focus is on processes – what are they, how can they be improved, automated, made more reliable and deliver better performance. Each process is scored from 1-5, based on the following criteria: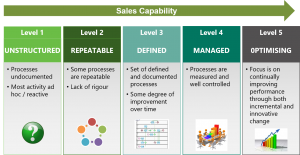 The 27 key processes we measure are as follows: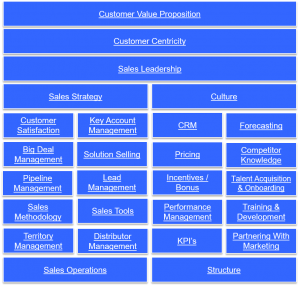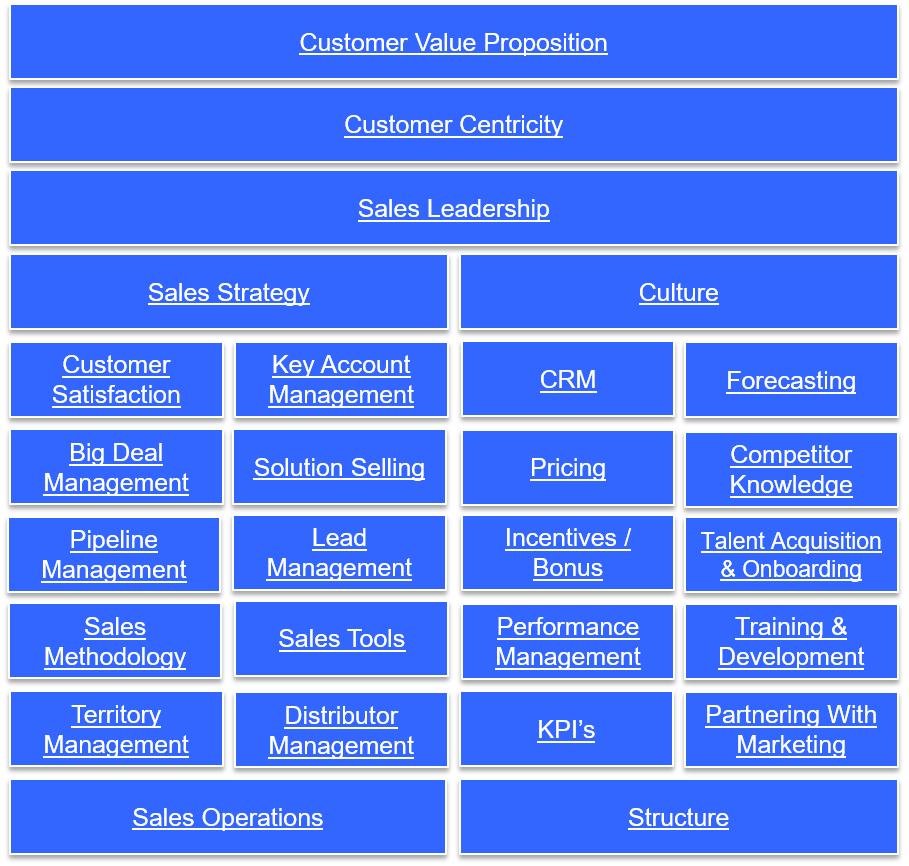 Our approach is split in 3 phases:
Phase 1: Scoring
A sample of the Sales team completes a questionnaire covering the 27 key areas
The scores are collated and will produce two distinct results: an overall team score (1-5) and individual scores for each of the 27 key processes. If you are running the benchmarking across disparate regions or teams, the output will very quickly show where any differences in Sales Capability exist. Here is an example output:

Phase 2: Areas for Improvement
Shoodan will drill down into each of the 27 areas and identify exactly what your team(s) is/are doing that is different from best practice. This will identify the performance gaps and highlight where you need to focus in order to improve team performance.
Phase 3: Action Plan
We will then create a detailed action plan to drive improvement in the areas where you can improve performance.
If required, we can help to implement the changes or leave you to it. Either way, once the changes have been embedded into your business, you can run the Benchmarking model again to see just how far you have come and what the next steps for improvement should be.
You can read our Sales Capability whitepaper here.
Get in touch with us to find out more.