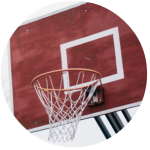 There is no quick fix for sales effectiveness – if there was, you wouldn't be looking at our site. First you have to diagnose your problem – a lack of sales can be the result of a number of factors. These include:
One of the key challenges that many businesses face is how to increase sales without investing significant money in additional sales people. This isn't just about adopting new business tactics, but about asking how effective your sales teams and your sales processes are once contact is made and the selling communication process is underway. Throwing money at the problem and employing a bigger army of sales staff can be a costly mistake, but how can you win those new deals without the staff?
The answer is to get tactical, short-term support to increase sales effectiveness, but only when you really need it.
You may be working on a major deal that you would like some help with. You could be a business owner that really knows your stuff when it comes to your product and/or services, but feel unsure or uncomfortable turning those benefits into a sales proposition. Or you may be happy that you have the right staff, the right lead qualification criteria, the right value proposition, but have a team that needs a little more sales finesse under its belt.
Whatever your needs, why not utilise our wealth of experience to supplement your team. Areas we excel in include:
Improving the management and content of major bids/proposals, so you have a greater chance of success.
Coming with you to customer meetings and dealing with the sales/commercial part of the discussion. This will help you to better qualify opportunities, understand your prospective customers' needs better and improve your win rate.
One to one coaching of your existing sales team, to help improve their performance through specific advice and proven sales communication strategies.
Tailored sales training for the sales team, through workshops and training sessions
Gaining a better understanding of your customers and their markets, so you can improve your sales proposition and sell more.
As independent consultants, we can take a fresh look at your selling communications and bring insight and ideas to your boost your salespeople's confidence and results.