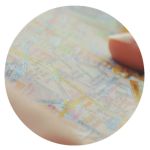 So, you have great products, a proven business model, and brilliant salespeople, but you're still struggling to hit sales targets, and win new business? A lack of new business sales can be caused by several factors, but don't panic, we can help. Do you suspect you may be facing some of the following problems?
You don't have enough leads to work on. As a rough guide, only 20% at best of all qualified leads ('qualified' means that the prospective customer is in the market for your product or service) will actually close as a sale. So, if your average deal value is £100k and your target is £1m – you will have to close 10 deals. This means that you should have 50 leads that you are working on, in order to have a chance of closing. Do you have enough?
You see plenty of prospective customers, but aren't closing enough deals. Why you are not winning deals? Do you speak to your prospects and ask them why you were not chosen? This will allow you to hone in on areas of weakness and rectify them. But once you've found out, how can you feed that back into your business – what if it's your pricing, your service levels, your sales pitch, the quality of your sales team or your product/service?
You are targeting the wrong types of opportunities. Many companies go after each and every opportunity that comes their way, but it is far better to be selective and focus your efforts on the deals you have the best chance of winning.
You aren't selling enough to your current client base. This is actually a very common problem – many companies have excellent relationships with their clients, but get "pigeon-holed" by them. They think that you ONLY sell what they have previously bought from you and don't realise that you have a wide range of other products or services to offer them. This can be improved by Key Account Management teams ensuring they keep their clients up to date on your products and services, but sometimes the new business sales teams need to lead the approach, especially if client managers aren't comfortable selling.
You never seem to get our sales forecasting accurate. Again, this is a very common problem. Recruitment ads for salespeople don't ask for negative, reserved detail-seekers; they ask for positive, optimisic, resilient and persistent go-getters, who by nature, believe they can close every deal; and of course this is what you want in your sales teams – but how can you hone their skills to eliminate poor lead qualification, fully understand the prospects' needs, critically evaluate the client's buying process and take into account market forces which can affect their client's decision-making process?
You struggle to increase the number of contacts at the client. Often, salespeople get a foot in the door, and then struggle to develop meaningful dialogue with other contacts in the same company, who should be viewed as new business opportunites. How can you define who you want to talk to, and why? How can you create a reason for them to give you some time? This could be new services or ideas you may have to improve their business. Salespeople also need to re-consider their internal tactics with each new contact – who is the best person from your organisation to meet with the new contacts? What do they most need to be convinced about – do they most need a technical person or someone with gravitas? Is your pitch sufficiently compelling to hit the mark?
You spend too much on resources preparing for large bids/tenders, but don't win as many as we would like to. It is very easy to caught up in the complexity of responding to formal tenders. How can you be sure you only bid for deals that you have a realistic chance of winning? Tying up important internal resource for days, weeks or even months can be a major problem in Bid Management but can you identify where your strengths are? Are you qualifying opportunities critically to allow you to make a balanced decision regarding whether or not to bid?
You think perhaps your salespeople don't know which companies to target
You need to be very clear about the companies you target with your lead generation activity. They should be prospective customers that have a need for what you are selling. Do your salespeople consider how easy it will be to enter specific business markets? Are they breaking the overall market down into vertical segments, such as Retail, Public Sector, Financial Services, Manufacturing etc? Are they adequatly assessing the potential and risk associated with each market? Are they evaluating how many segments to target, in order to avoid spreading sales teams too thinly?
If these concerns sound familiar, then we have tactics and strategies that will help your sales teams. At shoodan.com, we have years and years of real world experience in selling. From products worth a few pounds to deals stretching into the multimillions, we have been there and done that. We know what it takes to succeed and want to share this with you, so you can succeed.